Phone: +31 (0)43 38 82726
&nbsp&nbsp&nbsp&nbsp&nbsp&nbsp&nbsp&nbsp&nbsp&nbsp (Maastricht)
&nbsp&nbsp&nbsp&nbsp&nbsp&nbsp&nbsp&nbsp&nbsp&nbsp+31 (0)15 27 82511
&nbsp&nbsp&nbsp&nbsp&nbsp&nbsp&nbsp&nbsp&nbsp&nbsp(Delft)
E-mail: click here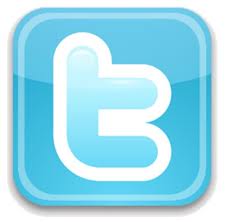 &nbsp&nbsp&nbsp


Visiting addresses:

Room 1.006
Networks and Strategic Optimization
Department of Data Science & Knowledge Engineering
Maastricht University
Bouillonstraat 8-10
6211 LH Maastricht
The Netherlands
How to find my office?


Room HB05.270
Delft Institute of Applied Mathematics
Delft University of Technology
Mekelweg 4
2628 CD Delft
The Netherlands

Postal address:
Department of Data Science & Knowledge Engineering
Maastricht University
P.O. Box 616
6200 MD Maastricht
The Netherlands



Welcome on my (rather chaotic) homepage! I hope you can find here what you need to find, otherwise please contact me ;-)!

Publications

Main research interests:
Dynamic game theory in modeling and control of complex systems (e.g. biological systems, traffic systems, swarm robotic systems)
Stackelberg games and inverse Stackelberg games
Evolutionary game theory
Predator-prey games

I am in the consortium of the recently granted project Four C Modelling. Within this project, I am collaborating with UIC Chicago and Moffitt Cancer Center (Tampa, Florida) on development of game theoretical methods to understand and treat cancer.

I work at the Department of Data Science & Knowledge Engineering. Do you know what the Knowledge Engineering is?

For Bachelor and Master thesis projects see this page


Some (rather randomly picked) recent papers/book chapters:
"A game theoretical approach to microbial coexistence" - together with M. Abrudan, L. Yu, and F. Thuisjman, Annals of the International Society for Dynamic Games, Advances in Dynamic Games, Vol. 14, pp. 267-28, 2016.
"The adaptive dynamics of life histories: From fitness-returns to selection gradients and Pontryagin's maximum principle" - together with J.A.J. Metz and J. Johansson, Journal of Mathematical Biology, Vol. 72, No. 4, pp. 1125-52, 2016.
"Game theory as a conceptual framework for managing insect pests" - together with J.S. Brown, Current Opinion in Insect Science, Vol. 21, pp. 26-32, 2017.
"Spatial vs. non-spatial eco-evolutionary dynamics in a tumor growth model" - together with L. You, J.S. Brown, R.A. Gatenby, J. Zhang, F. Thuijsman, and J.J. Cunningham, to appear in the Journal of Theoretical Biology, 2017.
"Dual technology energy storage system applied to two complementary electricity markets using a weekly differentiated approach" - together with H. M. L. Ferreira et al., Journal of Energy Storage, Vol. 12, pp. 226-242, 2017.